Discussion Starter
•
#1
•
Sadly it's about time for me to part with my car. The car is extremely nice, and is a very rare find in general. The
ONLY
reason I am parting with this car, is because I would like to move on to a newer domestic RWD platform. I have owned DSM's for 7 years...and have had my fill. Yes, this is a 1g...i know it's a 1g...do not reply about the price because you thing all 1gs cost 2k
That being said... the pictures can talk first. You will be HARD pressed to find a cleaner, better looking Laser.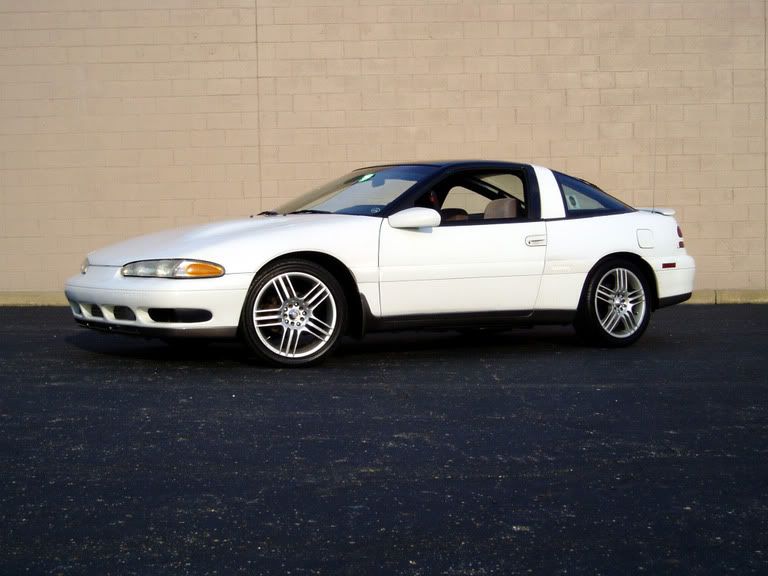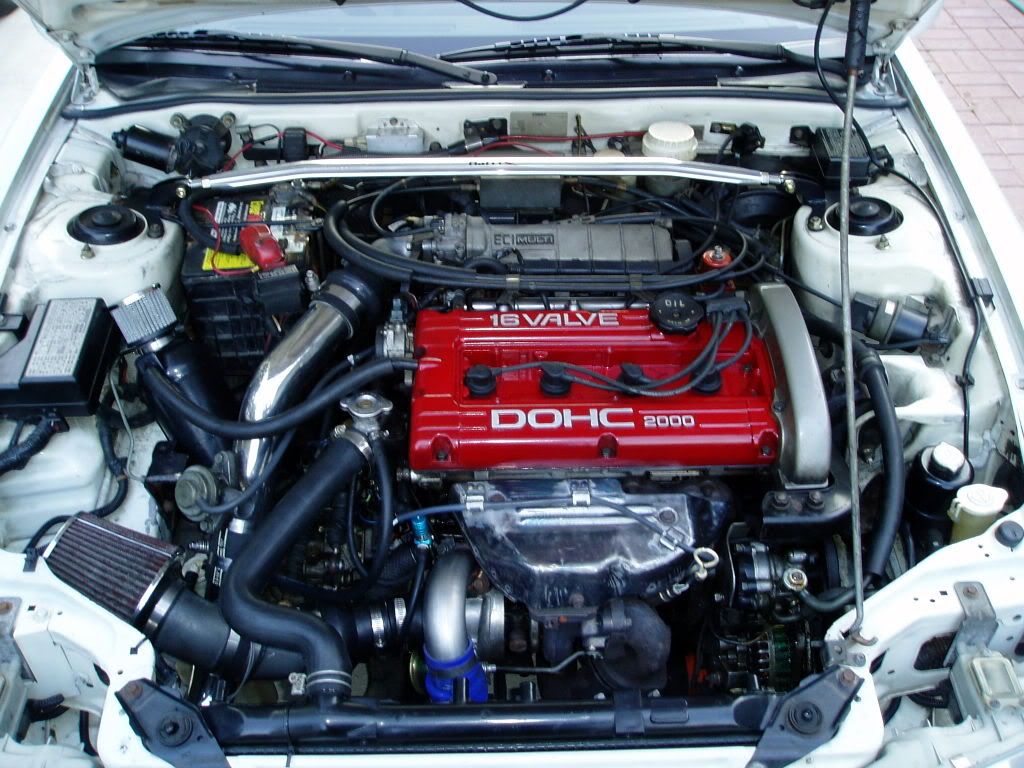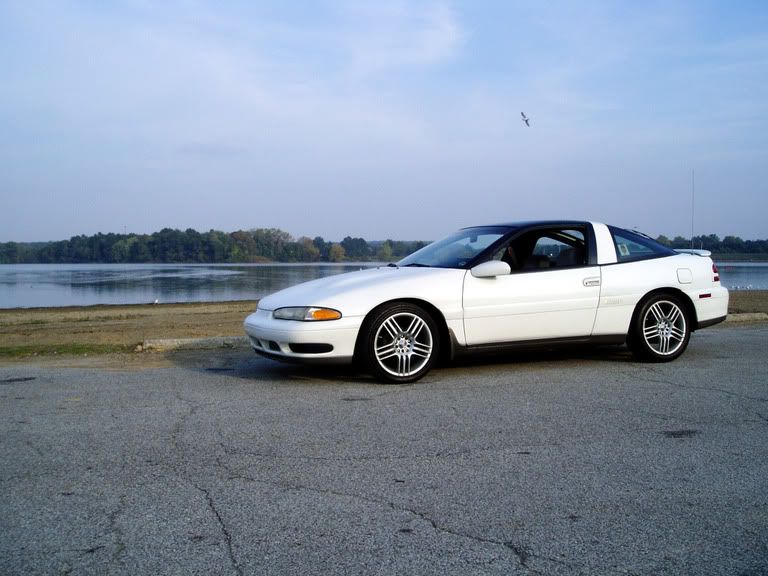 Here's the skinny..
1992 Plymouth Laser AWD 5 spd hardtop
Artic White w/ Charcol trim
Dark Grey Interior w/ cloth seats
150k miles
Engine-
New Big16g Evo III turbo ported inlet/outlet w/ 34mm flapper
Ported EvoIII exhaust manifold
Ported EvoIII 02 housing
Buschur Racing FMIC kit with polished short route piping/ cast end caps on IC
2g throttle body elbow
Custom metal intake to turbo w/ K&N Filter
EGR delete
A/C delete
Summit vented catch-can
TurboXS manual boost controller @ 20 psi
Crushed 1st gen BOV (atmosphere dump w/vpc)
Fuel/Management-
HKS 4 knob VPC w/ 550 chip
RC 550cc fuel injectors
Walboro 255 fuel pump on a hardwire w/ relay
Buschur Racing adjustable fuel pressure w/ gauge
Exhaust-
Apexi N1 full 3" exhaust (no cat)
Drivetrain-
Switzer Performance built tranny w/:
GVR4 1st gear
Dual cone synchro 1st - 4th
Taller 5th gear
Evo shift forks
Stainless rails
Brass end links
(stock style center diff - setup for auto X)
Stainless braided clutch line w/ new slave with billet insert
ACT 2600 Clutch w/ Xtreme pressure plate
Nachi throw out bearing
Freshly Rebuilt Transfer case
Suspension-
KYB Gr2 Performance struts all around
Eibach Sportline Springs
Matrix Polished strut tower bar
Wheels/ Tires-
17" Fittipaldi Avus rims
2 215/45/17new Yokohama ES 100 Tires up front
2 215/45/17 Wanli S-1009 in rear (comes with spare wanli)
Gauges/ Trim-
Dual pillar pod
Autometer Sport comp 30-30 Boost gauge (black)
Autometer Sport comp A/F gauge (black)
2g short shifter knob
Mobile Electronics-
Pioneer CD player 35x4w (slightly older deck, works great)
Sony x-plod 6.5" in doors
Kenwood 3 way 6x9 in rear
Jensen 200w 2 channel amp
1 Polk DX series 12" subwoofer in custom box (just enough to sound good)
New Parts I have installed within the year-
ALL FOUR BRAND NEW calipers
New brake disks
High performance semi metallic brake pads
Drivers side CV axle
Passenger side CV axle
New radiator w/ large SPAL slim fan and a 9" Derale slim fan (both hardwired)
New Bosch 02 sensor
New knock sensor
New Coolant temp sensor
New thermostat
New Waterpump
New timing belt , balance belt and tensioner as of 7/05
New Starter
New fuel filter
New rear wheel bearings/ both sides
Polished fuel rail (looks cooler
)
New non cracked valve cover painted laser red/ brushed lettering
New coil packs
New Bosch 7mm sparkplug wires
New NGK Bpr6es plugs @ .025
All fluids replaced LSD additive added to rear
All Valvoline 80-90 in all boxes
Probably forgetting stuff, but that's the majority of it.
Looking for a rediculously well maintained 6/4 combo? This is your car.
The car has gone 13.1 @104 with no tuning
will be getting tuned on a wideband tommorow....so expect that to drop
With good tuning this is an EASY mid/low 12 sec car!
Do not expect a realiability plauged car......this thing is EXTREMELY DEPENDABLE
Car gets around 30mpg on a trip if your easy on the pedal. I simply have found that maybe AWD isnt quite for me...I love the launches and the surefooted handling...but I miss driving RWD.
I am asking $8000 obo....and dont expect too much flex in the price. I am not in any great hurry to be rid of this vehicle. Over 10k has been invested.
I can be reached at:
[email protected]
or a PM or reply here
AIM @ HankyRS
The car is located in Northeast OH (my current residence)
Arrangments can be made if needed.
Thanks for looking...more pics up in a minute!
2