Discussion Starter
•
#1
•
Hey guys I was instructed in this thread
http://www.dsmtalk.com/forums/showthread.php?t=175804&page=34
to start a new thread in this section.
So to get things started i'll repost all the info here again so its all in one place so it will be easier to find for everyone.
These are the hats from last time. FP321
They come solid black or with a white stripe instead or red. These are fullbacks and come in s/m or l/xl.
They also come in navy, and they come in stone with a black stripe. Shown below. I can get hats that are very similar in white also.
There are also these. Or they come in stone with black trim also. They are not fullbacks tho, they have an adjustable strap. FP228
These are also adjustable backs. FP424
I had a few requests last time im PM's for these. They are adjustable. FP737
And maybe these, they are adjustable. FP126
The style numbers are found above each pic for you so I get the ones you want.
And the winter hats are the black beenies.
It would be great if we could keep it to those hat styles, we can do different colors in those styles tho.
These are hats from previous runs.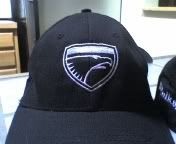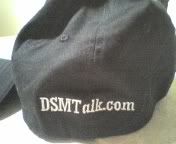 [/IMG]
Pricing is as follows.
Ball hats like last times will be $15 front logo included. If you want a side and or back its and extra $1 per location.
Winter hats are $18 front logo included and $1 dollar per extra location. Id put a back on a winter hat like DSMTalk.com but I wouldnt put a side on one, but thats just me.
Shipping will be $7 dollars and its that price up to 4 hats. For those who want more then 1.
If you guys want defferent colors from previous times please let me know and i'll see what I can do.
I have the mitsu logo, the eagle logo, and I got the chrysler logo also. Your username can go on the side or back and DSMTalk.com can also, mine has GOT BOOST? on the back. Or your own text as long as its short. I need to know what color stiching you want also. *IMPORTANT* Adjustable hats cant get backs. You could do both side instead tho.
If you want to send in your hat it'll be $6 dollars for the front and $1 for each other lotcation. Plus the shipping, You'd also have to ship it to me obviously
The other thread there was mention if I could do an outline of a car to put on the front of the hats. I can do that, only because it would be a very simple design to digitize. If you send me an outline as a jpeg I can get it. We can get an outline of a 1g/2g/evo if you want. I dont want to do something different every time, so it would be nice if it was something everyone agrees on before I digitize it.
My name is Bradley Goodwin and I live in Antigonish, Nova Scotia.
If your have any questions or inqueries, please dont hesitate.
If you guys want to start a list we can get this rolling. Just start the list with your user name exactly how it will look on the hat/ what logo you want/ the size hat you want if a fullback/ and color/ and other locations if you want it.
FP321 Fullback sizes are s/m 22 1/2 - 22 7/8 inches and l/xl 23 1/4 - 23 5/8 inches.
Also I want to get a bunch of people on each run. It takes time to get the product here and setup so I dont want to do one here and there.
Once the list enough to do an order I'll post my Paypal info up. I dont want people sending me money till im ready to actually order the hats in.
Once the order is official it'll be about 2 weeks to get them finished before I ship them out.