Discussion Starter
·
#1
·
HX40 Turbo. 4" inlet. 3" vband outlet. BEP t3 housing.
0 miles, freshly rebuilt by Justin. So you know it's done right.
2.5" cast elbow welded on compressor cover facing driver side.
Oil feed line included and oil restrictor
12an oil feed line included.
6bolt oil pan included with 12an bung welded on. Also sandblasted with a fresh coat of paint.
$750
ERL Cast Manifold (0 Miles)
$550 new plus $30 for welding and shipping. I have $600 into this
Has a 44mm vband flange
$550 and I'll throw in some stage8 locking bolts (
http://stage8.com/
) This bolt kit alone is almost $50 for 4bolts
Purple Tial MV-R Tial Wastegate. (0 Miles)
Vband & $359 new.
http://www.extremepsi.com/store/product.php?productid=23356&cat=0&page=1
$330
$1600 for it all and I'll also throw in all the gaskets and leave it assembled.
$1700 and I'll throw in what I have made up so far of the o2 housing and downpipe. Needs to be finished still. And throw in the dump tube and flange.
Remember it all has 0 Miles.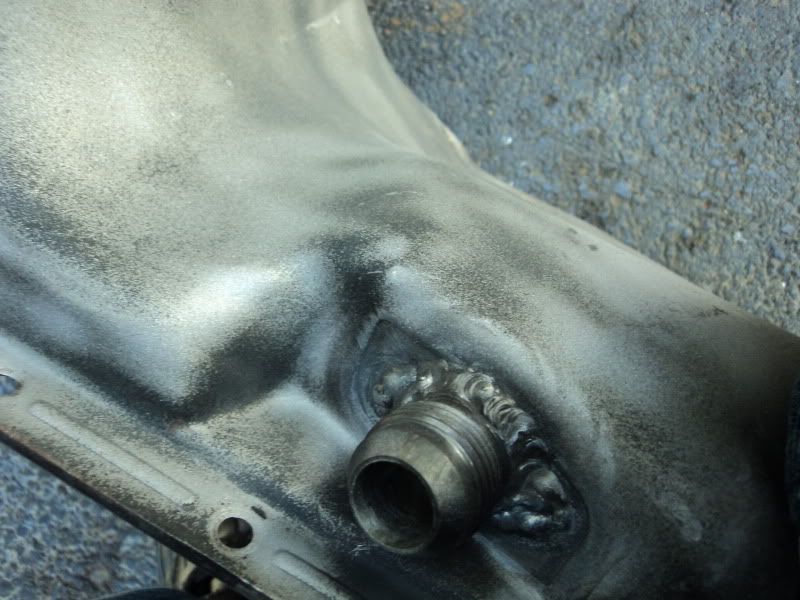 The o2 housing will need work, and I can refer you to my fabricator who can do it for a cheap price.
Here is what I have of the downpipe
(apex downpipe is sold)
Downpipe and o2 housing are all 3" SS. It was $150+ in material alone!
I prefer pick up as I don't want to ship the downpipe. Located in the burbs of Chicago, IL.