In a moment of weakness I purchased This 98 2G GSX because I knew that my talon was going to take a long time to get back on the road and I wanted something
right now
that I could play around with for cheap.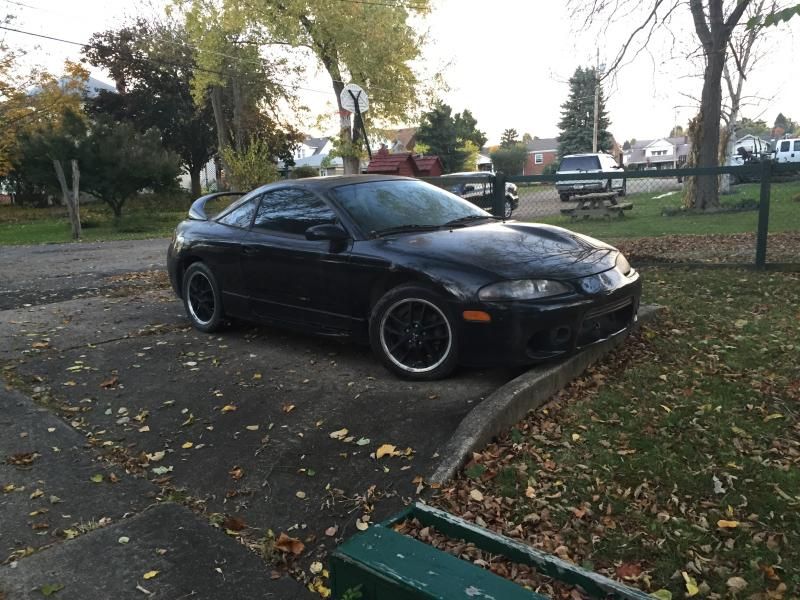 The guy parked it about a year ago. The car wouldn't move, but the engine would idle and sounded really good. Over all it was a lot less rusty than the Talon
I took a chance hoping that it just needed a clutch and paid about ~$1300 for it.
The PO, didn't know much about these cars as you can see but it seems like minimal amount of undoing.
Boost controler... With no logging or tuning, I'm glad the trans went before the motor.
My brother helped me pull the trans with the help of lots of air tools and cordless impacts.
Once up in the air I could see that at some point this car was jumped and must have come down on a curb that smashed up the sub frame. Not sure how I'm going to fix that or just forget about it?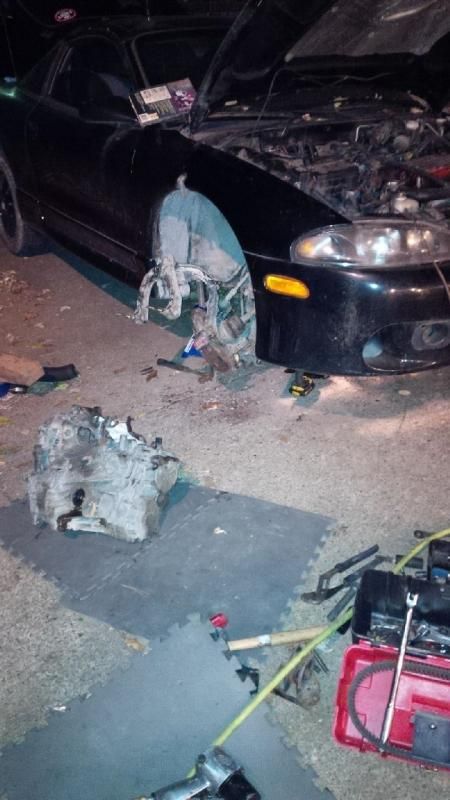 Either way the transmission was going to need to come out of the car. Once out it was clear that it wasn't a clutch failure like I had wished for instead it looks like one of the shift forks may have bent or broken.
Thats how we left it. One of my future goals was that I was going to start messing with the these 5 speeds and see how far I can take a rebuild myself. But for this car I have a stock 97+ awd trans that I was just going to bolt up to this car just to get it onto the road.
Not sure what my goal is, I think just keep it simple and drivable. Now I remember why we just pull everything out, its tough to work around A/C cruse control and all of that nonsense emissions junk. I'll try my best to keep that stuff but....