Discussion Starter
·
#1
·
Well gents it's that time. I've been waiting about a year to make this thread and its time. As most know its a 1999 GSX. I'm keeping the stock 7 bolt but going .020 over. Since money is tighter than first expected, I'm only doing the motor for now, I had plans to get a shep tranny and some DSS axles but that will be on hold for now. Alittle history of the car. I picked it up in 2005 from an older man completly stock with 107k on the dash. I started modding it shortly after and ran a best time of 12.6 @107 last year on a terrible tune and pump gas all on a stock motor. Well here we go...
The new parts going in:
Weisco HD Pistons 8.5:1
Eagle H beam connecting rods
OEM main bolts
OEM composite head gasket
Crower Valve springs
Crower retainers
ACL race rod bearings
ACL race main bearings
ACL thrust washers
HKS 272 cams
Findanza adj cam gears
L19 head studs
Ferrea copper exhaust valves
Ferrea bronze intake valves
Ferrea intake/exhaust valve seals
Ferrea valve locks
Balance shaft elminator kit
Greddy Timing belt
OEM oil pump
PTE 880's
Walbro 255
aero afpr
dsmlink
fp 4'' intake
JMF SMIM
Q45 Throttle body
PTE 5031E
GReddy Type S BOV
DSMLINK
SSAC FMIC with fogs!!!!
Megan Oil pressure gauge
Megan Boost gauge
Megan EGT gauge
NGK AFX WB
Greddy EO-1 Boost Controller
Some pictures:
The new stuff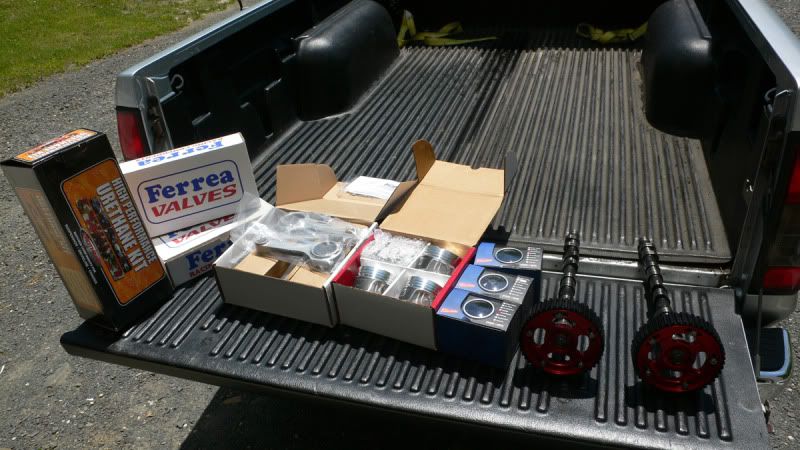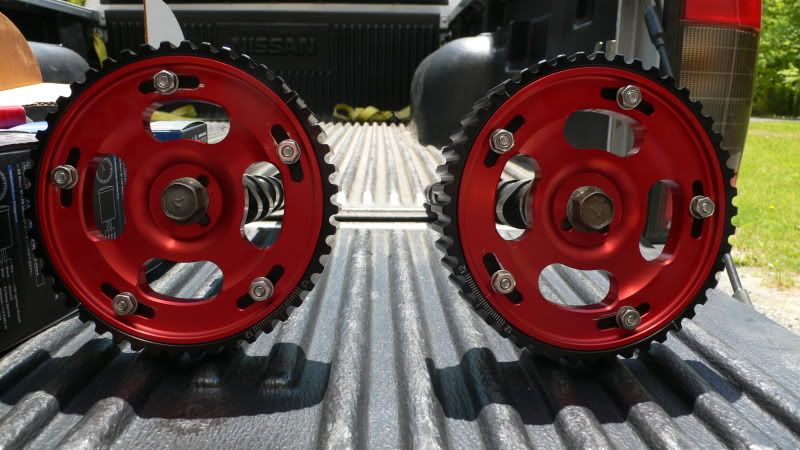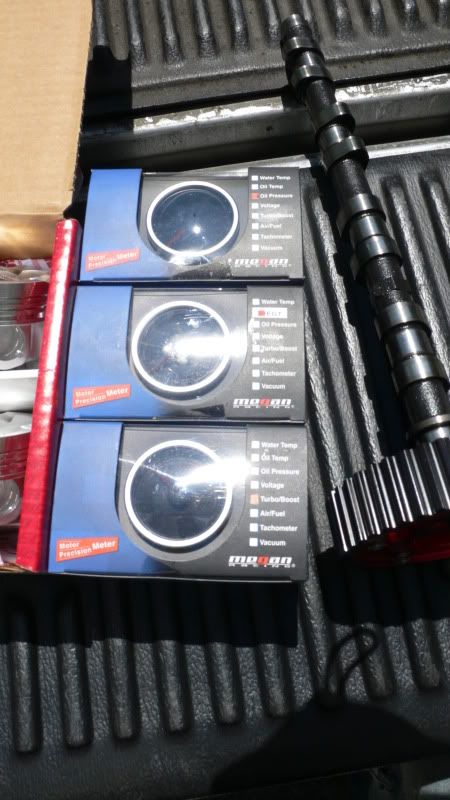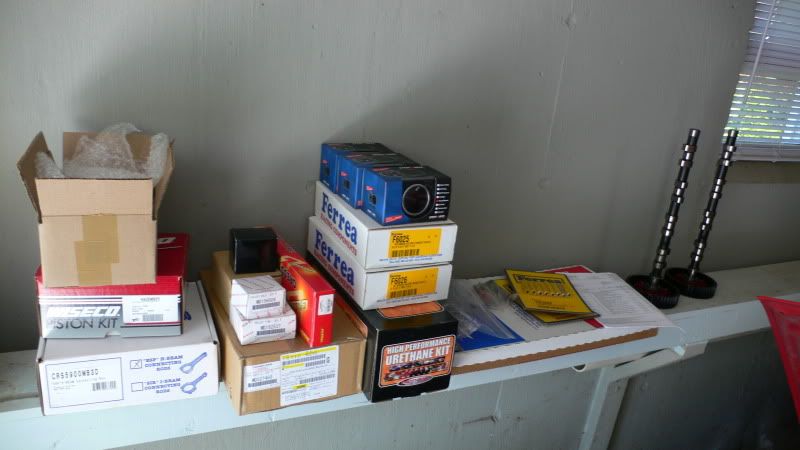 How she used to look:
How see looks now:
My next plate: LOL
My goal is to have this completed and TUNED by the showdown at English town on August 16th. I'll update it as I go along. ENJOY!
Jordan