Discussion Starter
·
#1
·
Ok.. here is the issue, hopefully its not too much of one.
1g head on a 7 bolt engine which requires the use of a 1g water pipe.
Currently I am running a 20g which is just oil cooled. I ended up plugging two holes on the engine, one off the water pipe and the other on the block itself. ( pictures below circled in red)
ENGINE PLUG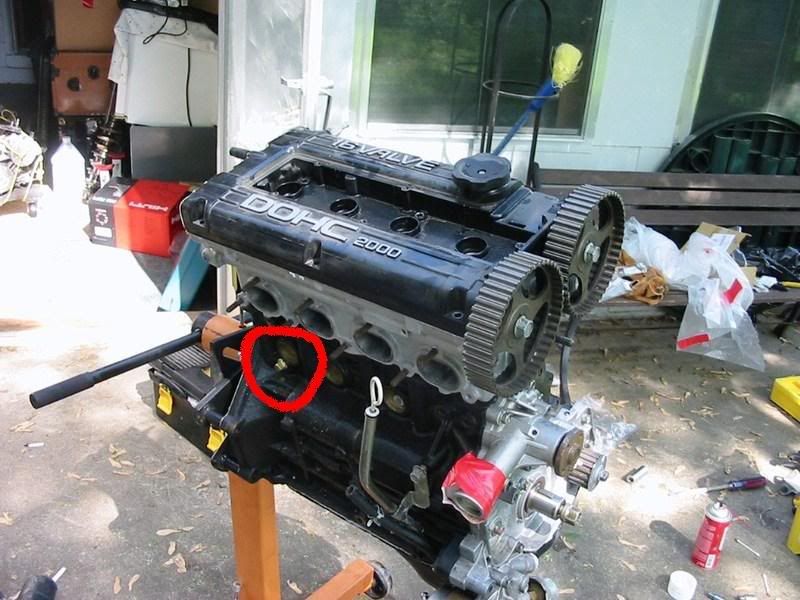 Water Pipe Plug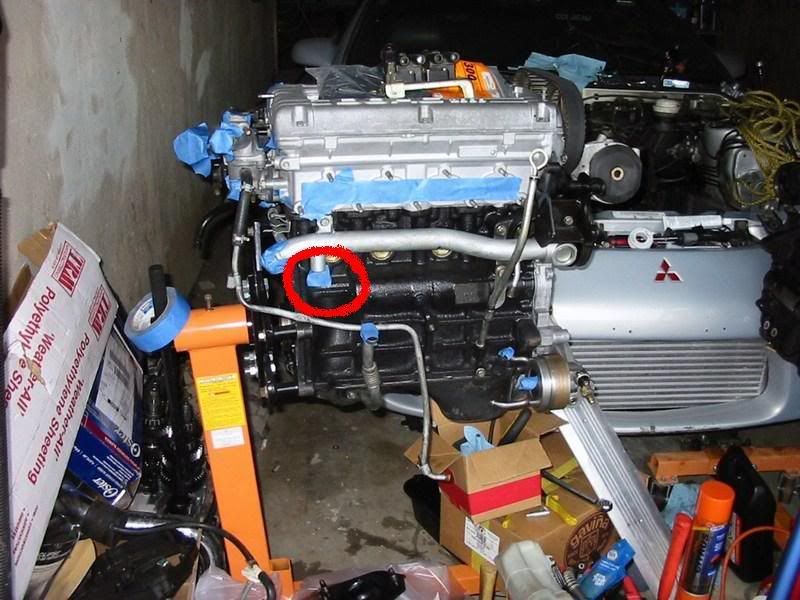 I went out and looked at my GST since its been 2 1/2 years since I have really looked at a stock engine bay let alone a stock turbo setup and I am just slightly confused with the differences from my setup to the one I am running now. I dont know how I am going to make this work.
First off, I cant for the life of me remember what the plug in the engine block is stopping. Is that an oil passage or a coolant passage, I seem to remember it being a water passage that I had rerouted into another line, which I think went into the water neck but its been way too long. If I can use the water passage from the block and the one from the water pipe then I will be cool and everything will go pretty easy as I purchased new lines, banjos etc for both locations just to be on the safe side, everything hooking to the turbo is brand spanking new.
So.. this is what the stock setup on my 95 looks like, this is the best I could do when it comes to my crappy camera, below will be the only picture I can get right now of my water line setup on my GSX without pulling the turbo and everything off.
WATER LINES ON 2g GST
WATER LINE ON MY GSX, GOES FROM OIL COOLER TO WATER NECK
So yeah, anyone who has any experince with putting a gt35r on a 7 bolt with 1g head give me a few hints if I am on the right track or not. thanks.