Discussion Starter
•
#1
•
Alright, Ive been around here long enough to make a vfaq. I feel obligated at this point. Here goes. I hope this hasnt been done before.
Well I bought a QM Twin disk and needed to tranfer my ring gear from my stock flywheel to the QuarterMaster flywheel. Some of you may have thought that they didnt even come off. Surprise, they do! Im going to show you how.
First off, you are going to want to knock off any heavy grease or garbage off the OEM flywheel. They can get pretty nasty, and you dont want that stuff burning up in your oven.
Once you have cleaned it up a bit, preheat you SPARE oven (I have a kitchen oven in my garage that I use for powder coating and now this), to 500 degrees, On the bake setting of course. It will probably take about 15 to 20 minutes to preheat, depending on what kind of oven you have (mine is electric BTW).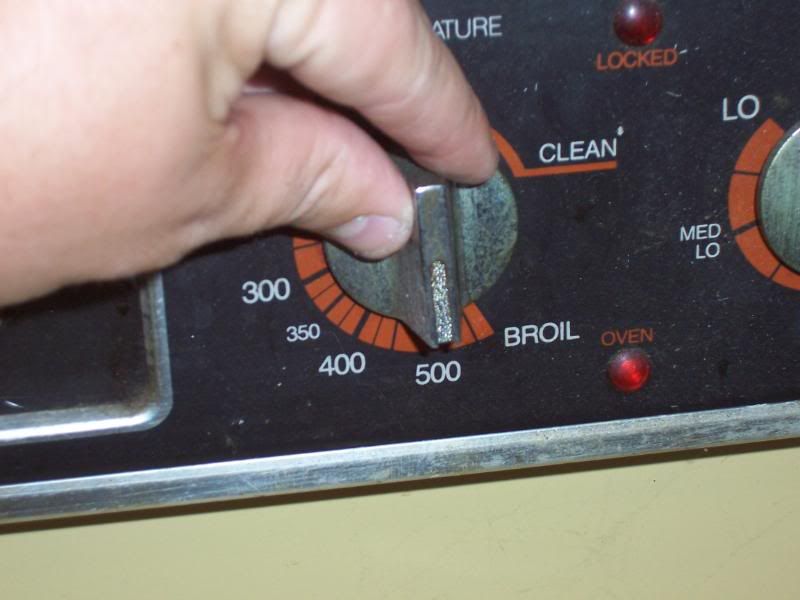 Once the oven is preheated, slide the stock flywheel onto one of the racks and close the door. Let it bake for about 20-25 mins or so.
While your flywheel is cooking in the oven, place your QuarterMaster flywheel in the freezer. Thats right! The freezer. Let it sit under some frozen veggies or a nice steak of your choice for about 20-25 minutes.
What you are trying to accomplish here is heating up the stock setup as much as you can to allow the metal to soften and expand. At which point, the ring gear should come off without much of a fuss.
By putting the QM flywheel into the freezer, you cause it to contract. Which in theory, once you lay the HOT ring gear on the back of the COLD QM flywheel, it will effortlessly drop into place. Once the two metals start to come back to ambient temperature, the ring gear will be one with the flywheel.
OK, so now we have both our parts in their places. Pull the OEM flywheel out of the oven and by using a dead blow hammer and a pry bar, I was easily able to pop the ring gear off by working my way around it.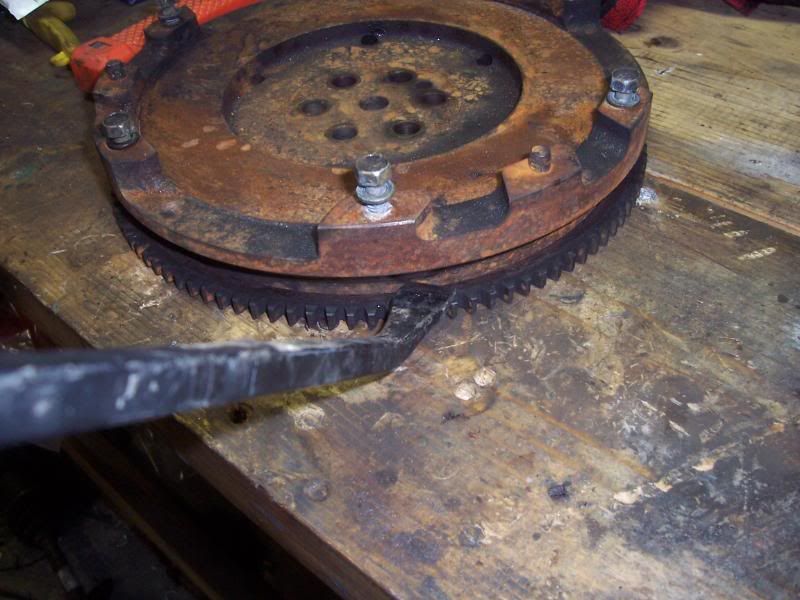 Once the ring gear is off, pop it back in the oven while you go grab your new flywheel out of the ice box. Lay the new QM flywheel on the work bench and then run for the ring gear that is in the oven. Orient the teeth on the gear properly with the right side of the flywheel and drop it on. It should go on effortlessly.
Presto! You're ready to rock!
*I had to toss it back in the oven to warm it up again and I went around the perimeter with the dead blow and made sure it was seated properly.*
Thanks guys, I hope this wasnt all for not and it will help someone down the road.
GOOD LUCK!
-Justin
-gota0have0boost